*Signup information is managed by APN Benefits, and is shared with the American Pastors Network. By clicking Sign Up you consent to receiving APN E-news. Personal information is never shared with other organizations.
Travel

Unique account creation may be required for each program below
---
5% Member discount and "Price Match Plus" on over 900 destinations!
10% Member discount at over 1,100 pet-friendly locations!
Up to 20% off the "Best Available Rate" at over 7,500 participating locations worldwide!

Everyday savings of up to 25% off when reserving with your APN CDP#2149977 for either business and leisure travel.

Hertz Gold plus rewards® - Earn points toward free rental days.

Join Hertz Business Rewards®, the ideal car rental program for small to mid-size businesses. Receive savings, discounts, and benefits for your company and employees!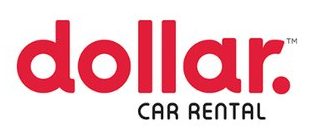 Save 7% off base rates at participating locations

Save 7% off base rates at participating locations
An average savings of 26% off public rates at 150,000+ hotels globally!
"Hotel Engine has made our travel team's workload a little easier and helped our travel budget over the last two years. Spending over a million dollars a year on our companies travel, they have helped decrease our numbers for lodging, significantly. They are always willing to help whenever there is a problem that needs to be solved, answer any question we might have about charges and have a fantastic 24-hour customer service!"-Steph Schwartz, Red Frog Events
Wellness

Unique account creation may be required for each program below
---
LTC Global will save APN members time and money on your Long Term Care Insurance quote.

APN Benefits Members have the opportunity to detect life-threatening conditions, at an affordable cost of only $135.

"(Lifeline Screening) turned out to be life-saving. The testing found that I have atrial fibrillation, which I now know is a serious cause of stroke…I've since had a pacemaker put in and am gradually returning to my work. My doctor said everyone should do this. We tell all of our friends and family. My best advice to everyone is -- just go. You never know what you might learn." -Gene Tuttle
Discounts and Services

Unique account creation may be required for each program below
---
Save up to 80% off on over 93,000 items!

Members receive an additional 10% off the standard prepay discounts. That is 20% off six months, or 25% off the full year.

Save more on your Pet Care Plans! Plus, you can save 10% on your base plan premium with a multiple pet discount!

SingleCare is a free pharmacy savings card. Cardholders get exclusive access to discounted out-of-pocket pricing on all FDA-approved medication at over 35,00 pharmacies nationwide.

You and your family are entitled to hearing savings through American Hearing Benefits!

"The final straw with my hearing loss came at church. I loved to sing and sometimes would sing solo for morning service. Then, during one morning service, much to my surprise, as I belted out "In The Garden"…I noticed my mother-in-law snickering along with her friends. I stopped singing and asked her why she was laughing so hard. When she was able to catch her breath, she told me she liked my song but the rest of the congregation was singing Amazing Grace!! HUH?? I purchased my first hearing aids not long after that. Thank you for making your hearing aids so easy to get used to."